All club fittings are not created equal.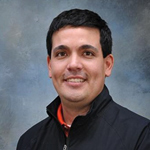 Nick Paez, GolfTEC Cleveland & Canton, Golf Digest Top 100 PGA Club Fitters, Northern Ohio PGA Teacher of the Year
Clubfitting is an extremely important part of anyone's golf improvement. If done correctly in can lead to more fun and success on the course. If done incorrectly the frustration can continue to grow and in the worst cases lead people to leave the game. So what do you look for in a clubfitter and how do you find one?
One challenge that we face with our students is the belief that clubfitting should be done when the swing has changed and at the end of a lesson program or that "I am not good enough to get fitted clubs." Experience has taught me that nothing could be further from the truth. This was a theory that made sense to me as a novice assistant professional but as I developed as a golf coach I learned that the improvement process speeds up dramatically when the fitting is done on the front end of a lesson program. It makes the game and potential swing changes that much easier. In addition my players no longer have to learn a move two different ways (one with the wrong specs and another way with the correct specs).
If you are looking to get properly fit, find someone who is busy and is spending most of their time helping people play better golf. Many golf professionals spend their time merchandising or managing the tournaments or the facility where they are employed and because they are forced to wear so many different hats it becomes difficult to specialize and keep up to date with the latest trends. If they are busy helping people play better golf it means that their students are getting better. If their players are getting better chances are that they would have a profound knowledge of clubfitting and how it relates to swing technique, contact, accuracy, distance and their players overall improvement.
One resource to find a clubfitter in your area would be your local PGA section office. Each section has an executive director and they could give you a good idea of who has an excellent reputation in your area for player development. In addition Golf Digest and Golf Magazine have a list of the top clubfitters and teachers in the Country and also in the State. And lastly if you have a multiple referrals telling you about a great experience with a coach; chances are you have found the right person.